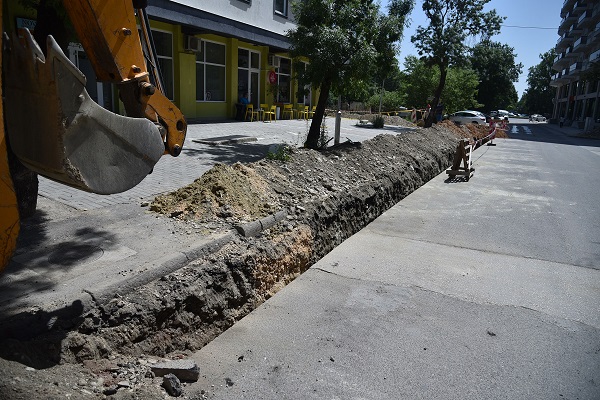 NEW WATER AND VEHICLE NETWORK ON WARSAWS STREET

7/1/2019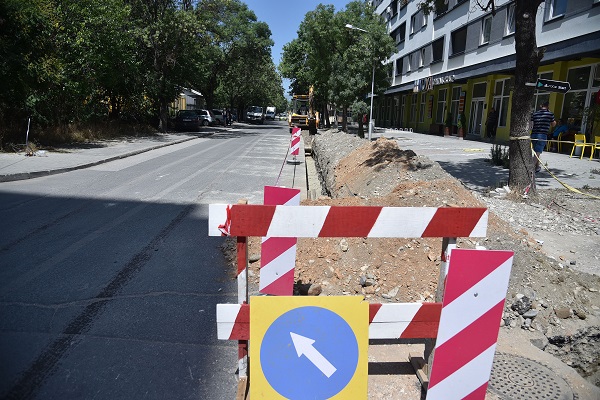 The City of Skopje through the Public Water Supply and Sewerage, together with the Municipality of Karpos, today started the construction of the new water and sewage network on the street Warsawska in the Skopje settlement Taftalidze.
-The City of Skopje intensively performs construction works, similar to this is done in the municipalities of Centar, Gorce Petrov and Gazi Baba. Specifically, there is a need for this kind of intervention because of the inadequate treatment of the past city and municipal authorities, because intensive building did not follow the proper infrastructure, therefore we are entering such activities to provide quality water and pressure. The construction of the new water supply and sewerage network will enable connection of the newly constructed and some of the existing facilities on the street, which will ensure that in the next 30 years we will have better and more quality water supply and sewerage network of this part of the city of Skopje - said Shilegov.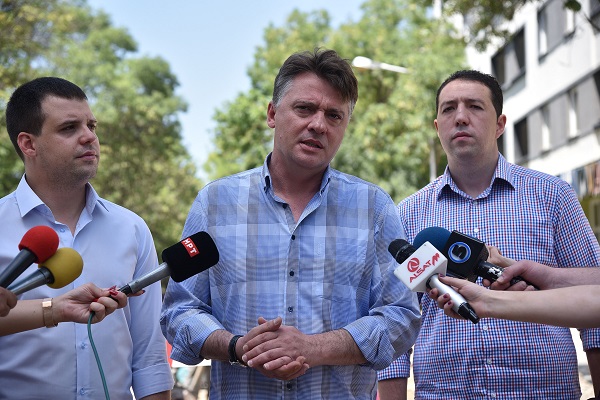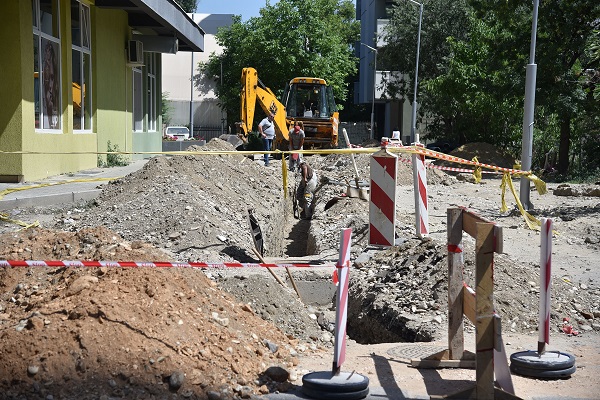 He added that Skopje's water is the second in Europe for its quality, it takes about 30 years to pass through the natural filters of the water from Shar Planina, along the underground roads through Polog and Zheden until it comes to our citizens.
-Skopje and Vienna are the only cities in Europe that have this kind of natural filter that enables constant supply of healthy and quality drinking water. Therefore, with intensified intensity, we continue with the development of the water and sewage network to provide better quality living conditions for all our fellow citizens regardless of the part of the city and when they found their home - said Shilegov.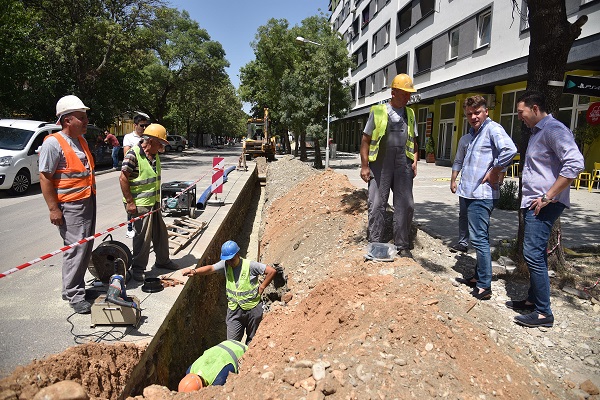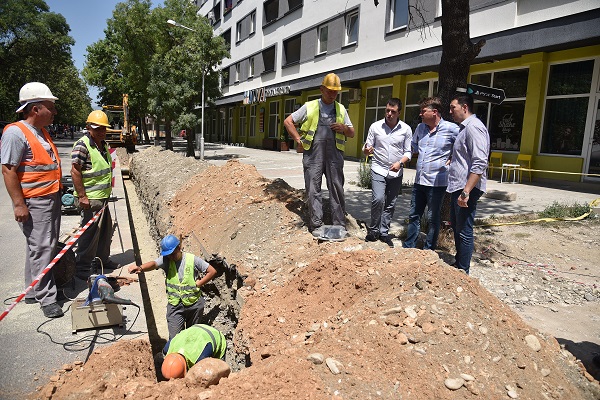 Mayor Shilegov stressed that the City of Skopje during the summer intensively works on the water supply, sewage network and road infrastructure on the entire territory of the city. For this reason, Shilegov once again begged the citizens for understanding while the construction activities continue.
At the beginning of the construction work on the construction of the new water supply and sewage network on the street Warsawska in the settlement Taftalidze was attended by Dushko Veskovski, director of PE "Water and sewage" and Stefan Bogoev, mayor of the Municipality of Karposh.