Facts and symbols of the City of Skopje
The City of Skopje is the capital of the Republic of Northern Macedonia.

City of Skopje is the main and largest city in Macedonia, which is also an administrative-political, economic, cultural and educational-scientific center. It is located in the northern part of the country, and in the middle part of the Balkan Peninsula spreads on the banks of the Vardar River.
Symbols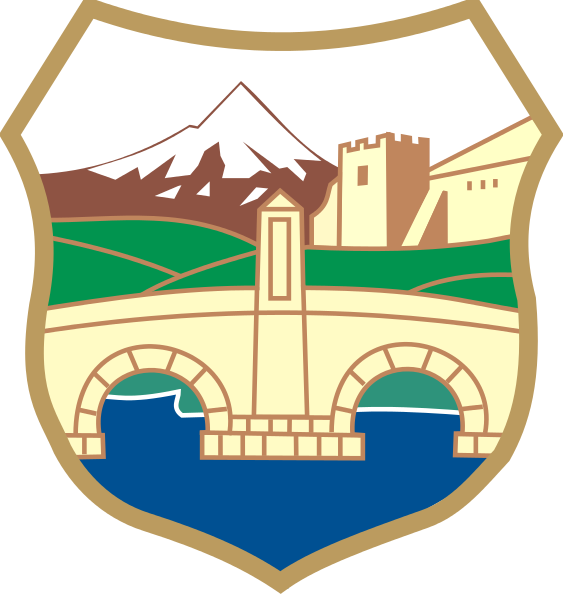 The Coat of Arms of the City of Skopje has the form of a shield, whose upper side is semi arch turned inwards, the left and the right upper corner of the shield falls in two slanting lines, whereas the bottom sides represent outwads round arches that end with a peak in the middle of the bottom span. The space around the shield contains: The Stone Bridge with the Vardar River, the fortress Kale and the snowy peaks of the mountain Shar.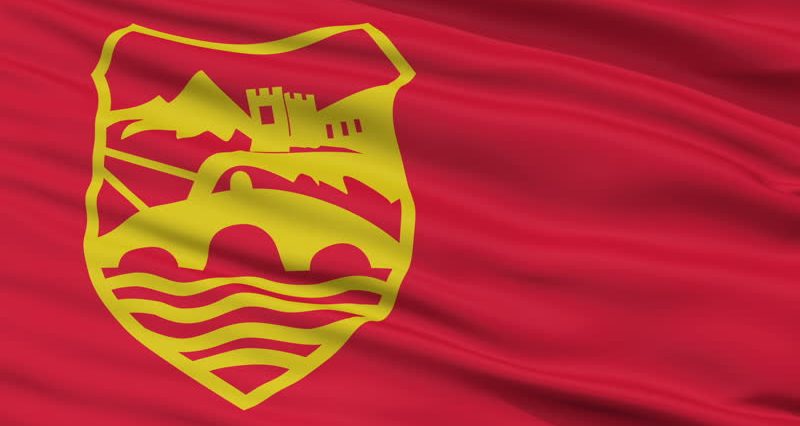 The Flag of the City of Skopje is red, and in its left upper quarter, next to the spear lies its coat of arms printed in yellow.
Facts
MOUNTAINS
Vodno with its summit Krstovar (1.066m)
The Massive Jakupica - Kradzica with its summit Solunska Glava - Mokro (2.450m) and Ubava(2.533m)
Osoj 1.506m
Zheden 1.260m
Skopska Crna Gora with its summit Ramno (1.561m)
RIVERS
Vardar (from the Vrutok spring to its estuary in the Aegean Sea - 410,5km)
Treska (130km)
Lepenec (65km)
Pchinja (136,4km)
Kadina Reka (33,3km)
Markova Reka (29km)
Pateshka Reka
RAVINES
Matka, Kachanichka, Taorska, Zedenska, Dervenska and Badarska 
CAVES
in the River Treska canyon

few caves at N.Breznica

below Solunska Glava
GLACIER LAKES
Salakovski Lakes on the Jakupica Mountain
GEOGRAPHIC LATITUDE
42º00' - north geographic latitude 
GEOGRAPHIC LONGITUDE
21º26' - east geographic longitude
ABOVE SEA LEVEL HEIGHT
Skopje covers an area of 1818km2, 23km in longitude and 9km in latitude and is situated on a height of 245 metres above the sea level 
RAINFALLS
average per year 940mm/11 days
NUMBER OF INHABITANTS (CENSUS 2002)
Skopje - 506 926

Aerodrom - 72 009

Butel - 36 154

Gazi Baba - 72 617

Gjorche Petrov - 41 634

Karposh - 59 666

Kisela Voda - 57 236

Saraj - 35 408

Centar - 45 412

Chair - 64 773

Shuto Orizari - 22 017